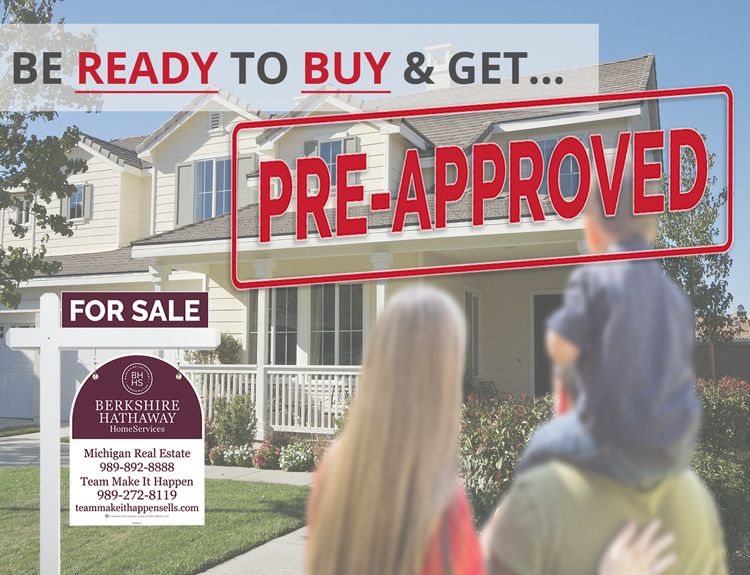 The first, and most important part of the home buying process is Financing!
Or in other words, deciding on which type of mortgage financing that is best for you. But most importantly, getting PRE-APPROVED!
Understanding the importance of getting a pre-approval from a lender, is essential. We are not lenders, but the financing of a home purchase is something we deal with daily. We can provide some knowledge and information on the various mortgage financing types and down payment options - but ultimately, our goal is to point you in the right direction of trusted lenders that can get you pre-approved.
In the home buying process, putting your pre-approval first before anything else, not only makes every other step of the process smoother and minimizes stress, but ultimately determines your budget. And with that, we know exactly where and what to look for. We avoid wasting any time and money by looking at anything that is not in your budget, and last but certainly not least..when we find that perfect home for you - there are no worries, stress, or doubt that you will be able to buy it!
Below you'll find some info on the mortgage process, and some tips to help you understand it better - as well as our preferred lenders that will be able to help you with every aspect of the financial process of buying a home, from your pre-approval all the way to the closing table. To apply, just click on the preferred lender of your choice below. That will take you right to their site where you can complete and submit a quick and easy online mortgage application - and receive a response from the lender directly, typically within 24-48 hours!
Preferred Lenders
Click the preferred lender of your choice below
to get started with your pre-approval now!